FRONT GALLERY
Material Girl
Presented by Tasmanian Regional Arts
Image: Lifestyle, Nesting Series (detail) (2016), acrylic and collage on Masonite
Courtesy of Henrietta Manning.

Presented by Tasmanian Regional Arts, Material Girl is Tasmania's premier art award for women. It is a themed, non-acquisitive art award that is made possible by the generous support of Zonta, Bell Bay Aluminum and the Tasmanian Government.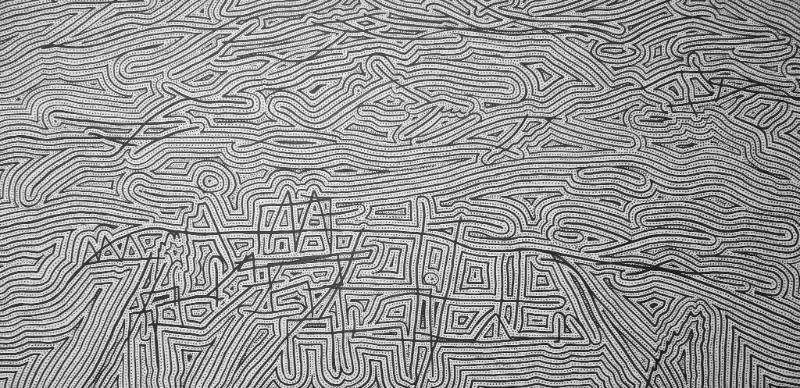 MIDDLE GALLERY
Untitled
Paul Eggins (TAS)
Image: Untitled: 2.2 (2016), ink on wood

DARK GALLERY
Homemade Bathers
Jenna Pippett
(SA)
Image:
Made to Measure
(2016-17), Production still (detail)
Courtesy of the artist.
This project is proudly sponsored by the Adelaide Central School of Art Graduate Support Program
.

GATE SPACE + PORTAL
Warrior Mother
Meghann Loft and Tracey Scott (TAS)
Image: Sinkhole (2016), black and white print on paper
Courtesy of the artists.