August @ Sawtooth ARI
Opening

6pm

Friday 4 August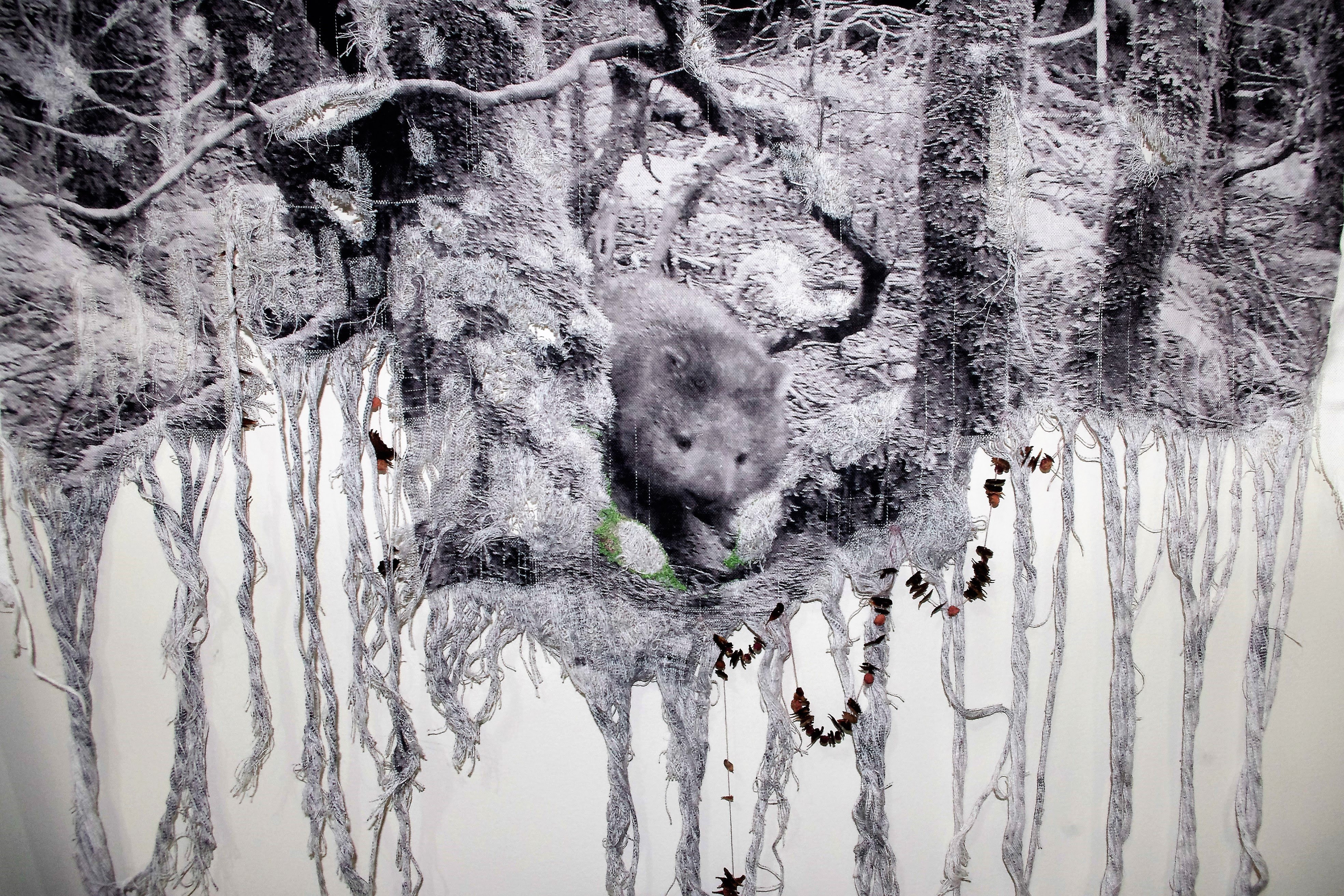 FRONT GALLERY
Brigitte Wolfe – By A Thread
Vombatus ursinus tasmaniesis and lichen (2017), Photograph taken onsite Cradle Mountain on linen cloth, embroidery and responsibly sourced native and endemic seeds, 76 cm x length variable.


This project was assisted through Arts Tasmania by the Minister for the Arts

---
MIDDLE GALLERY
Monique Barnett - Poolside
Knee deep (2017), Oil on Aluminium Composite 30.5 cm x 30 cm.
---
PROJECT GALLERY
Elizabeth Barsham - Paintings by Elizabeth Barsham
Shane's Grassy Oppy, Oil on Canvas, 105 cm x 122 cm
---
DARK SPACE GALLERY
Spencer Reid - Baker, Miller, Pink

Nightshades 5 (2015), Graphite on Paper, 180 cm x 200 cm
---
GATE SPACE GALLERY
Fakington Wilde – Mangs of Launceston
Tranent #2 (2017), Acrylic on Canvas, 91.4 cm x 120 cm.

This project was made possible by the Australian Government's Regional Arts Fund, which supports the arts in regional and remote Australia
---
Online - sawtoothers
(curated by Brigitte Trobbiani)
Coming up on @sawtoothers- Liam Marsden (Brisbane, Australia). See Liam Marsden take over our digital project #Sawtoothers sharing insight into his practice, concepts and interests, beginningtomorrow. David will be sharing one post daily during his #guesttakeover. View the project on your desktop - www.instagram.com/sawtoothers

Image info: @sawtoothers (including posts from previous guest artist, David Hanes).
Next exhibition: August at Sawtooth launches this

Friday 4 August

(running through to the 26th).

See you there!